2015-09-21 09:51:27
Smart casual is one of the most tricky looks to master, and that's because it is in itself very vague. What you decide to wear will be influenced by the occasion because smart casual can mean different things for different events.

When in doubt with smart casual, men should opt for more smart than casual.
You can usually get away with a bit too smart, but dressing too casual could be unsuitable.
The best option is to opt for a shirt. You can be fairly experimental with this in the colours and the fabrics you choose, and perhaps the safest bet is the classic Oxford shirt. Linens are also good in the summer. Whatever you choose, always tuck it in.
One rule you can safely follow is to remove the tie. A tie will always look too formal and give you a business appearance. Even by simply wearing a suit and shirt without the tie you can usually get away with smart casual.
Jackets are often required for smart casual, so it's a good idea to wear one if in any doubt. The only real rule is to avoid black because this is a bit too formal. Grey or navy works well, and a textured wool blazer is also a good option – Boglioli have a great jacket range at the moment.
For the trousers, suit trousers are fine, and chinos could be a great option depending on the occasion because they look great but are not too formal. Dark jeans can also be ideal, but make sure they are smart and not too scruffy – Jacob Cohen jeans are perfect for all occasions.
For your accessories, again try to avoid black as it is quite formal. Brown is more relaxed for your belt and shoes, and tan is also a good option for shoes. If you wear a watch, stick to a fairly smart model and avoid digital watches.

Women should feel fairly free when it comes to smart casual because there is a lot
of leeway depending on the occasion. If you are going to an interview, perhaps focus
on being slightly smarter than you would for a party.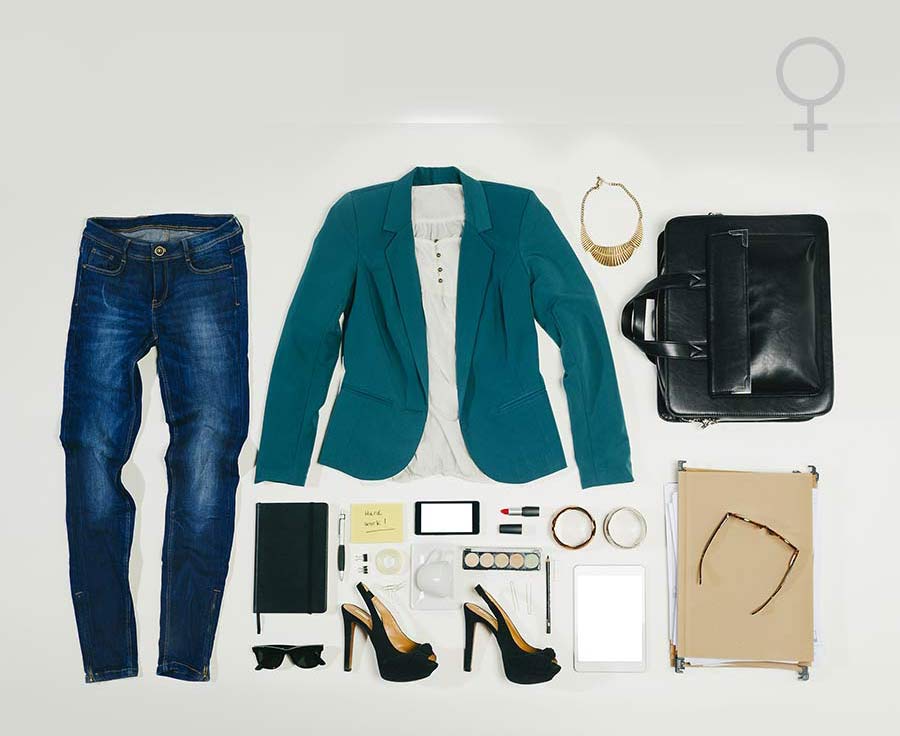 Trousers are fine, and smart, dark denim could be good depending on the event. You could also match this with heels to smarten it up a bit. Tailored linen is also a good option, but avoid sweats and anything too scruffy.
If you choose a dress, avoid evening gowns or sundresses, and instead go for something in between. Simple and classic is a safe bet, and opt for a versatile fabric.
For your shoes, anything too informal is out, which includes trainers. Other than than, anything goes as long as it complements the outfit.
When thinking about your accessories, avoid wearing too much jewellery, but other than than just make sure the times you choose coordinate with your outfit.

Although smart casual can be a complicated look to pull off depending on the situation, stick to these tips and you will be fine. Always start by considering the occasion carefully, use your own judgement and knowledge of brands like Matchless, Herno & Aeronautica Militare, then follow the above ideas to perfect your look.